March 29, 2019
SCHUTZWERK CTF Event at the Aalen University of Applied Sciences
With new challenges and additional topic: Hardware Security.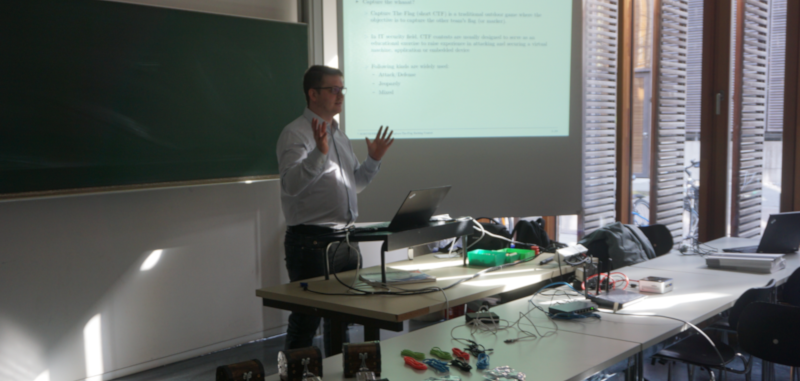 In cooperation with the Aalen University of Applied Sciences, SCHUTZWERK organized another successful hacking event for their students. As part of the all-day event, the students were invited to solve challenges from different categories and levels of difficulty. New this year were, besides the updated Challenges in the existing areas, challenges from the topic Hardware / Embedded Security.
At this point we would like to thank the University for the cooperation and congratulate the winners of the event.
Further dates are already planned. Write to us if you are interested. We regularly hold events in companies as well and are happy to come to your University.