December 18, 2017
Our year 2017: Even closer to our customer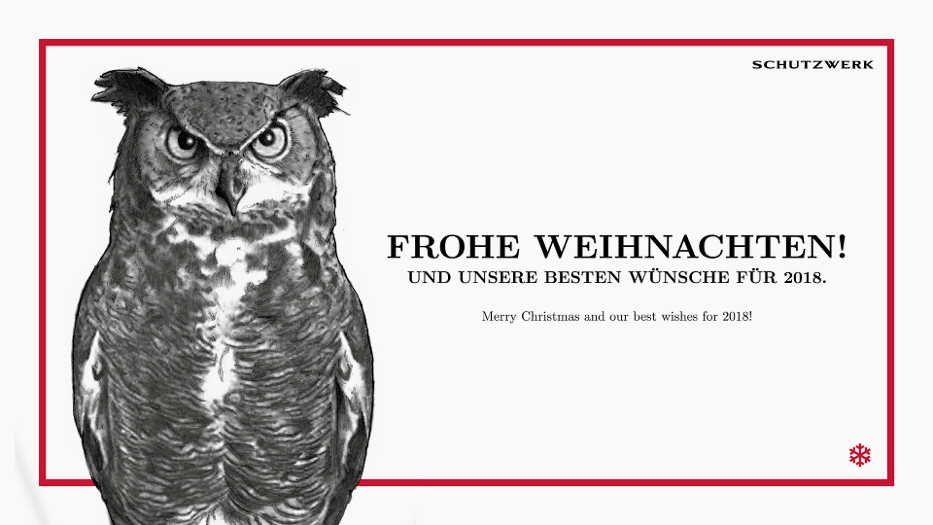 The last year was exciting and full of challenges for the SCHUTZWERK-Team.
We were personally touched by the leave of our Managing Director Holger Gerlach. He left the company for personal reasons. Greetings from the whole team and all the best for you and your family, dear Holger! From 2018, Christoph Wolfert and Dr. Bastian Könings will take over more responsibility in their new role as Managing Consultants.
Hamburg - We are coming!
We opened our new office in the beautiful Hanseatic city of Hamburg. The first employees take care of our steadily growing clientele in Northern Germany.
Ulm - We are growing!
With the steadily rising demand, many more employees are needed. That's why we have strengthened our team in Ulm with new creative minds.
Christmas: Donations instead of gifts
We have selected 7 projects on the Betterplace donations platform, which we support with a total of 3,000.00 euros. Have a look at the project: https://schutzwerk.spendengutschein.org
In short:
Looking back, we are very satisfied and grateful for 2017. Our customers and business partners play a major role in this. The entire team would like to thank you from the bottom of our heart. We are looking forward to what the coming year will bring. We wish you and your loved ones a Merry Christmas and a happy and healthy New Year!