October 5, 2016
Presentation about "targeted attacks on IT networks"
IT-GRC Congress in Berlin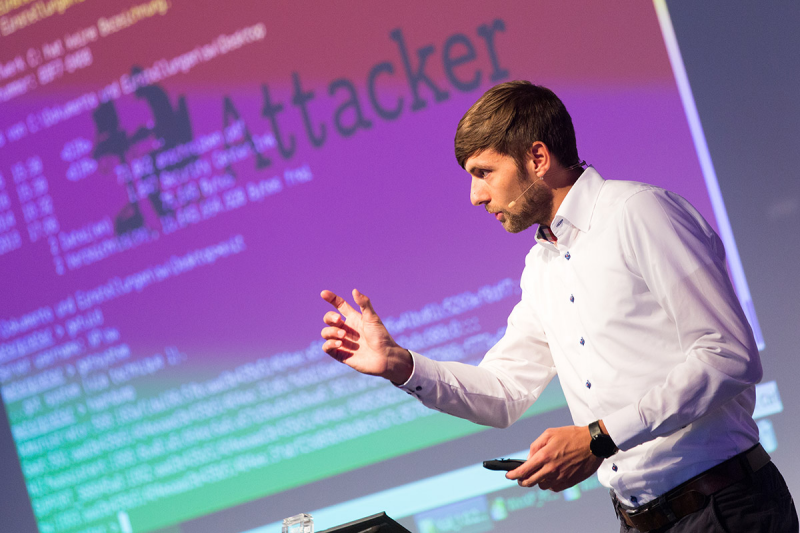 SCHUTZWERK at the first IT-GRC Congress in Berlin.
On the 15th and 16th June 2016 the first IT-GRC Congress took place in Berlin. The organizers "ISACA Germany Chapter e.V." and "Quadriga Hochschule Berlin" focus the event on "Cyber Security & Digital Transformation". But the topics went beyond Governance, Revision and Compliance and covered also the current threat landscape in information technology.
At the event Christoph Wolfert, Senior Security Consultant at SCHUTZWERK GmbH, spoke about targeted attacks. Besides explaining the details of these attacks, he demonstrated live different attack examples for the audience.